After attempting many times to duplicate my mothers Banana Nut Bread recipe, I finally found a copy written on a 3 x 5 card. I tried it and it turned out great; "Just like Mom used to make". This is a heavy, moist, rich loaf. If you have an extra bit of banana, don't be afraid to throw it in the mix, that's what mother would have done.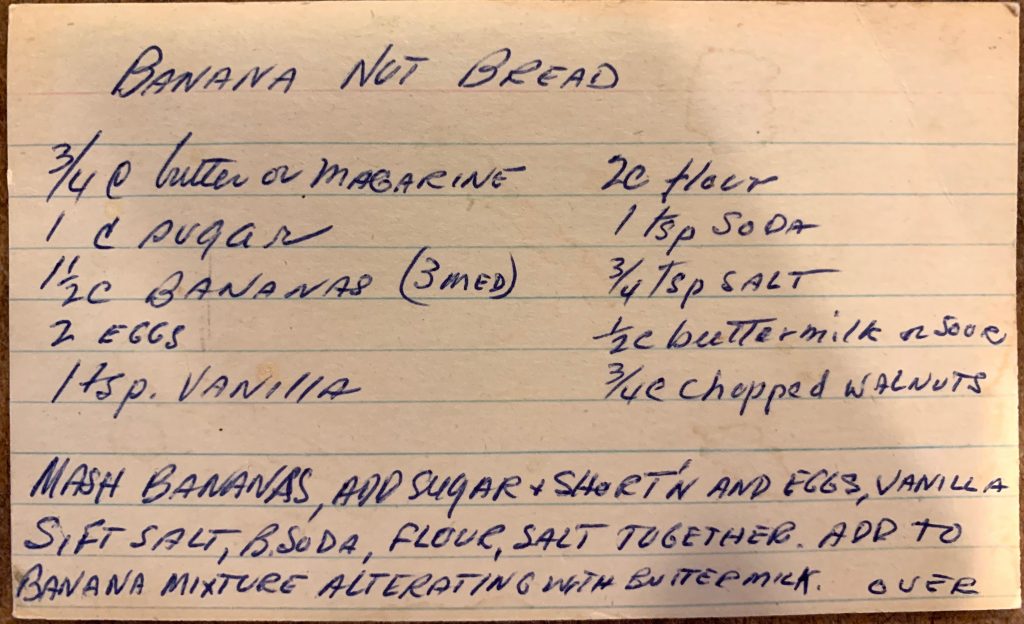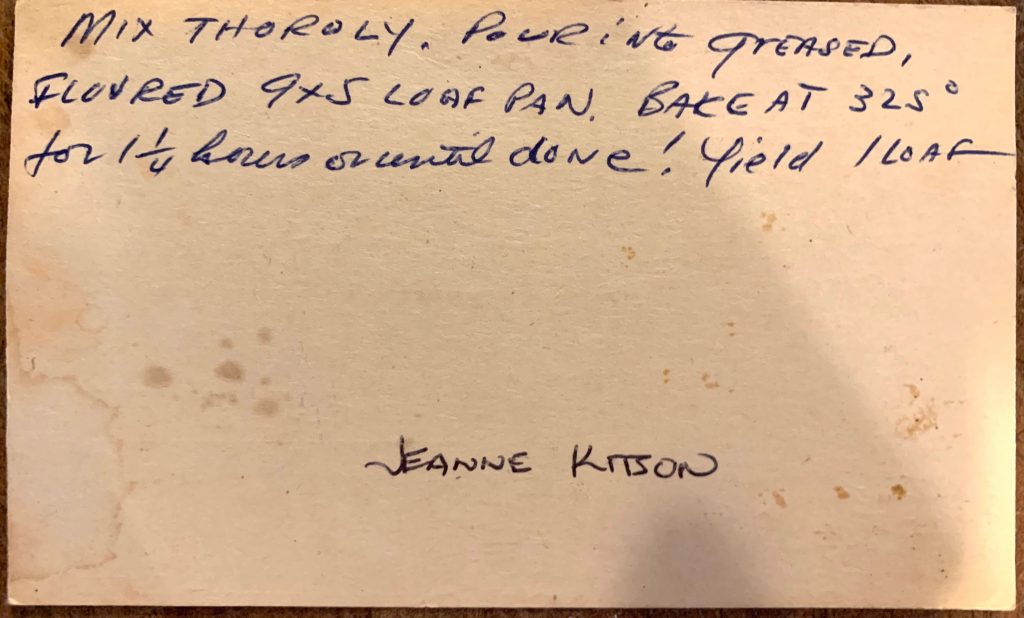 Ingredients:
3/4 Cup of room temperature Butter (1 1/2 Sticks)
1 Cup of Sugar
1 1/2 cups of smashed ripe or overripe bananas (about 3 medium bananas)
2 Eggs (preferably extra large)
1 teaspoon of Vanilla
2 Cups of flour (All Purpose or Bread)
1 teaspoon of Baking Soda
3/4 teaspoon of Salt
1/2 Cup of real Buttermilk, if you can get it or cultured buttermilk. I suspect any type of cows milk would substitute.
3/4 Cup of coarsely chopped Walnuts
Putting it all together:
Preheat oven to 325 degrees
Mash 3 Bananas on a cutting board
In a bowl, Cream Sugar and Butter together
Add Eggs and Vanilla
Add 1 1/2 Cups of mashed bananas and Buttermilk
Add Flour, Salt, and Baking Soda
Mix together thoroughly
Pour into a greased, floured 9″ x 5″ loaf pan or line the pan with parchment paper
Bake at 325 degrees for 1:15 or until done. Check with a tooth pick or knife in several places. This loaf will fool you and appear done when it is not. The rule of thumb would be not to take it out early.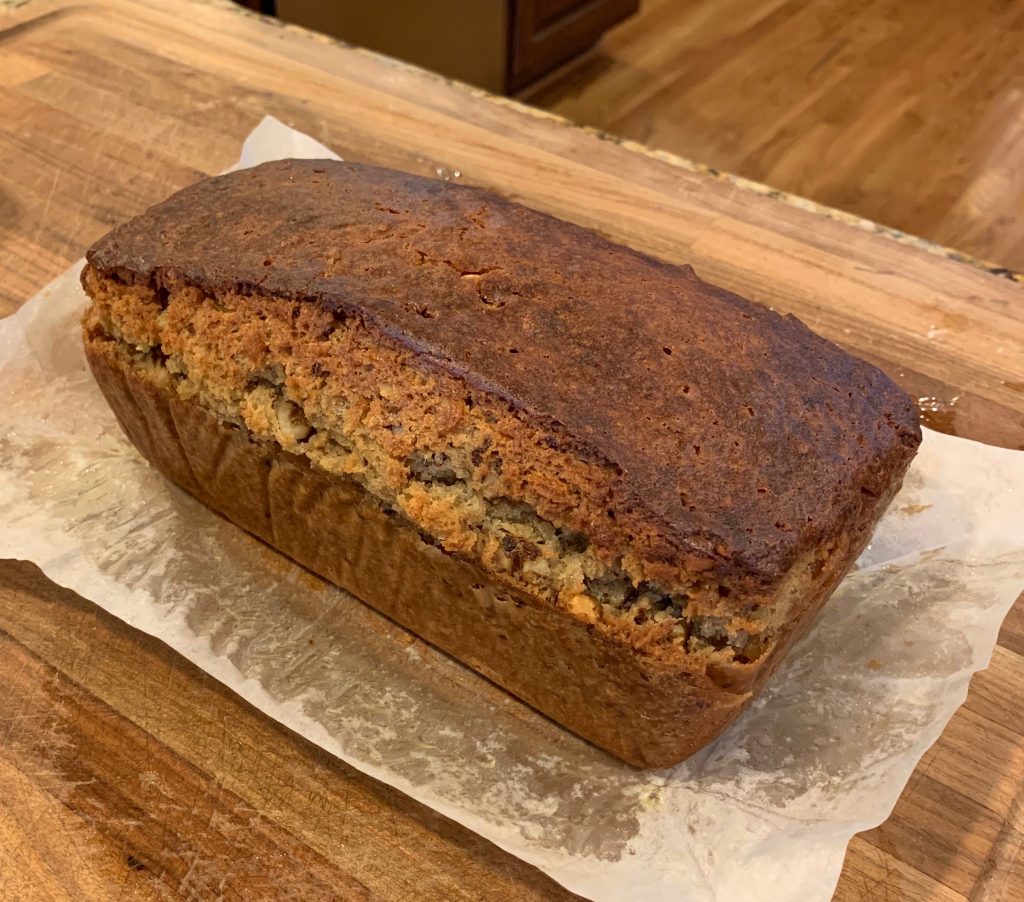 [print_link]